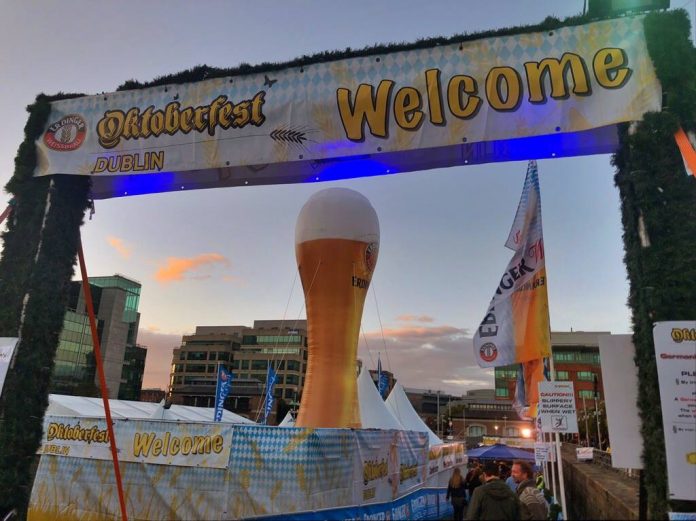 The cost of marketing and promoting events in Ireland is difficult enough, without taking into consideration the cost of insuring the event. This week Ireland has once again seen another event being cancelled for insurance reasons.
The organisers of this years Oktoberfest in Dublin has cancelled the event and blamed insurance premiums. The wrote to fans on their facebook saying:
"Dear Oktoberfest fans & friends,
It is with much disappointment that we make this announcement:
Unfortunately this years event will not be going ahead.
As much as we love coming to Dublin and doing our event with you guys the 2019 event cannot go ahead due to unprecedented increases in our insurance premium.
In Germany we are not used to the claim culture that has developed in Ireland and therefore we have decided to take a break this year. The belief that putting in an insurance claim doesn't hurt anyone except the insurance company is incorrect, consequently great fun events like ours find it hard to go ahead when suspect insurance claims from a small minority of people can ruin it for everybody.
We would like to take this opportunity to thank all of our loyal patrons and Irish partners that have helped us with the event over the years and ask you to look forward to Oktoberfest 2020.
Love Oktoberfest Crew x"
It is not clear if any other reasons where given for cancelling the Dublin Oktoberfest, they blame claim culture in Ireland but all being well they are planing for an event in 2020. We wonder it there a role for insurance disclaimers to stop petty claims…. especially when drink is involved.