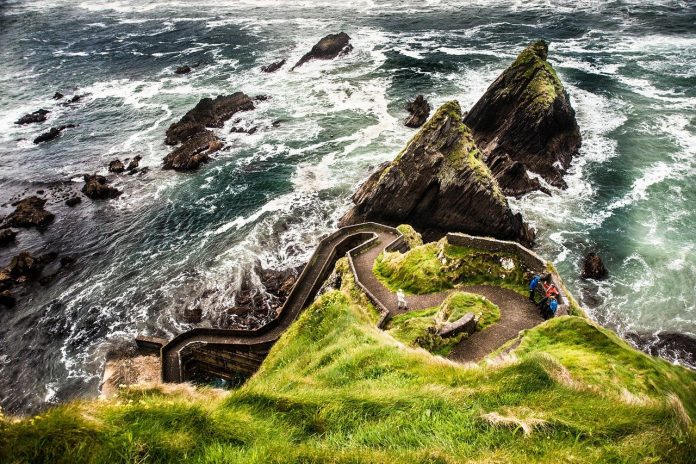 An exciting new giant-screen documentary film called Ireland will go on release in select IMAX and giant-screen theatres across the United States in February 2022. Narrated by Liam Neeson, the film has been produced by MacGillivray Freeman Films and will be sponsored by Tourism Ireland.
Ireland will celebrate our rich history, culture, arts and music, as well as our spectacular scenery. It will take audiences across the island of Ireland, following writer Manchán Magan and others on an action-packed journey from Dublin to Belfast and from Kilkenny to Cong. Viewers will see breath-taking footage of places like the Cliffs of Moher, the Giant's Causeway and the Skellig Islands.
To view the trailer for Ireland, click here.
For more information go to: https://www.tourismireland.com/Press-Releases/2021/December/Liam-Neeson-narrates-new-giant-screen-film-%E2%80%98Irelan