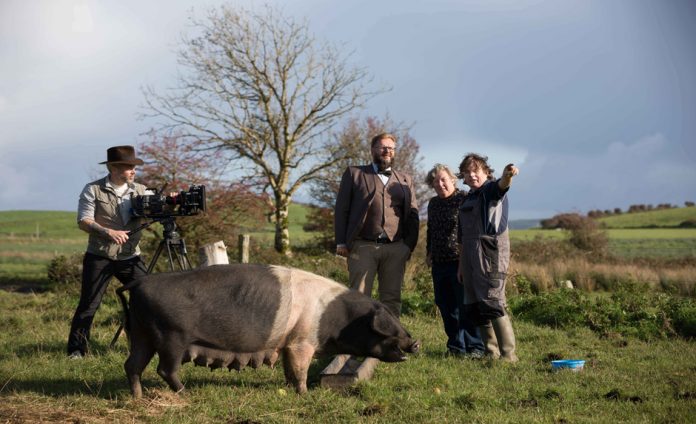 This week, Matkanalen, a popular Norwegian TV channel dedicated to food, has been filming in Ireland this week, for a travel and food show called KulTour – which has around 600,000 viewers. The film crew is here as guests of Tourism Ireland and Fáilte Ireland.
KulTour involves director Finn-Erik Rognan and producer John Kaare Hoversholm travel around the world, in search of great culinary experiences. The 45-minute episode filmed here will air in November – showcasing some of our unique food and drink experiences, regional produce, as well as our world-class chefs. It will feature places like the Guinness Storehouse and Griffin's Bakery in Galway, as well as an interview with Michelin star chef JP McMahon, at his Aniar restaurant. It will also showcase the Burren Food Trail, Clonakilty Brewing Company and the Midleton Farmers' Market.
The KulTour crew will also produce a podcast about their trip to Ireland – featuring interviews with the various people they meet during their time here.