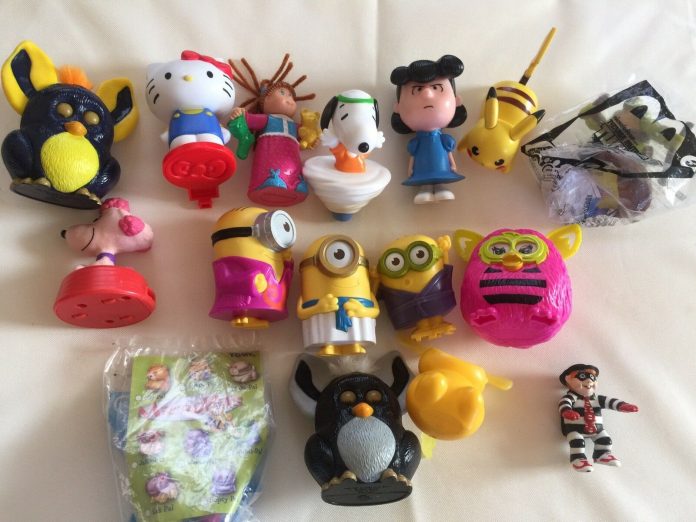 It's all over the media today that Burger King will no longer give away plastic marketing toys with children's meals, amid pressure to reduce plastic waste, we are not sure if it will apply in Ireland as well, but can only assume so.
The Burger chain is also encouraging customers to bring in old promotional plastic toys, which it says it plans melt down to make other items. Something like plastic toy amnesty, where they plan to decommission old useless toys lol
Slobbering kids across the land will no longer have something to help with their teething or have something light and handy to fire at siblings in the car.
This move has nothing to do with General John De Chastelain, but comes after two kids in the UK petitioned the fast food giant and its rival McDonald's to stop giving away free plastic toys.
Just hours before Burger King announced its change of policy, rival chain McDonald's said it had no plans to scrap its toy giveaways. Instead customers would be given the option of swapping the toy for a sachet of fruit if they wished. Can imagine that scene, when wee Patrick is told he is getting an apple instead of the latest Disney Character. But a book or comic might work.
McDonald's also plans a trial from early next year, enabling parents to choose between a book or a toy.
"The gifts provide fun for many families and children. That's why we'll be running these trials, in order to give our customers a choice; they also can choose not to have a toy or gift at all," said Paul Pomroy, chief executive of McDonald's UK and Ireland.
Burger King will provide bins in its restaurants to collect old toys. It said the move would save 320 tonnes of plastic a year.
Child Riots and tantrums are to be expected at these stores, as there is nothing more appealing as having a bin full of toys in a fast food chain.
We just feel sorry for the poor sods who have been collecting these happy meal toys for decades hoping they will get valuable…. only to be told at the Antiques Road show in the future that they are worth nothing and that they have contributed to the destruction of the earth….they not be so happy then 🙂