Bord Bia has confirmed to RTÉ News this evening that a Centra Fresh Beef product carrying a label saying "Slaughtered in the United Kingdom" and "Slaughtered in Ireland" was formally raised with the plant responsible for processing it.
We think this incident raises a few issues around consumer products produced on the Island of Ireland – Yes there is Brexit issues to think about.
Bord Bia said that it had demanded that all products carrying what it called "the erroneous label" be removed from shelves.
An investigation into the error has begun and a spot audit of the processing facility is taking place.
This evening, Bord Bia said the beef in question was 100% Irish Beef, meeting all the requirements of Bord Bia.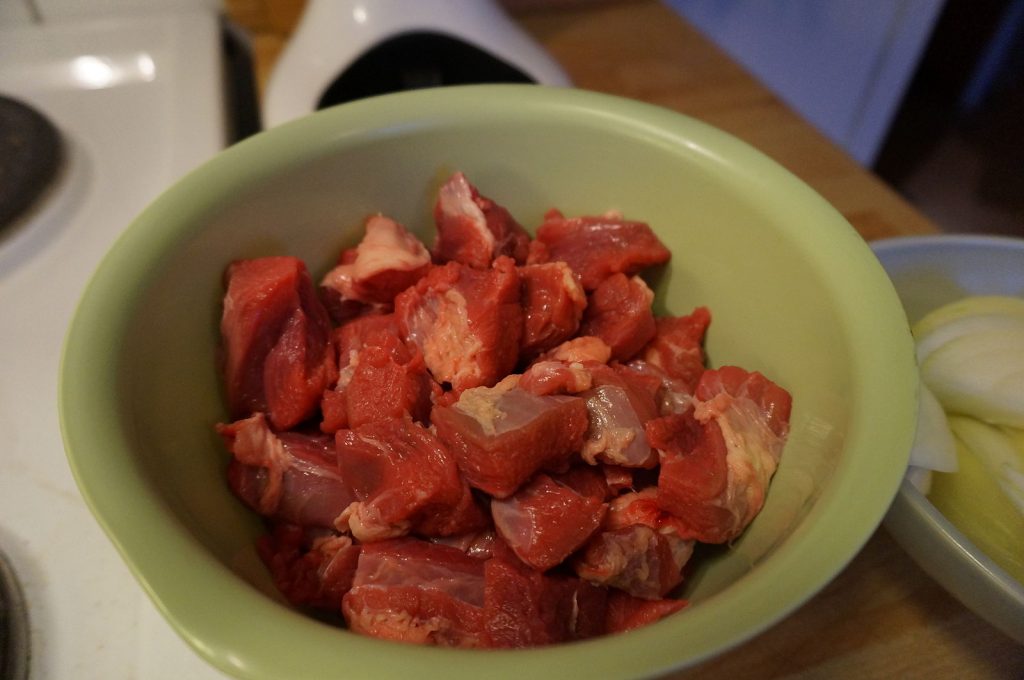 But it said: "A printing error had occurred for a short period during the labelling process which resulted in the incorrect label."
In a statement this evening, Linden Foods said the Centra Lean Diced Beef 410g Use by date 18 September 2019 was temporarily being packed in an approved factory in Northern Ireland.
The company said a detailed investigation has highlighted that during a short period of production, 336 packets were inadvertently packed with incorrect beef labelling information due to human error.
Linden Foods said corrective action has been put in place.
Meanwhile, Centra said it was made aware by the processor that part of a batch of diced beef was incorrectly labelled 'Slaughtered in United Kingdom' instead of 'Slaughtered in Republic of Ireland' due to a printing error.
Centra said all product carrying the erroneous label have been removed from its shelves.
Comment: So was the beef slaughted in the Republic of Ireland, then transported into Northern Ireland for packaging? Linden foods has recently let staff go in the Armagh area and you would have to wonder does this packaging story again raise issues about the impact of brexit and cross border trade.
By Fran McNulty/ Addtional Comments by Marketing In Ireland
RTE Agriculture and Consumer Affairs Correspondent